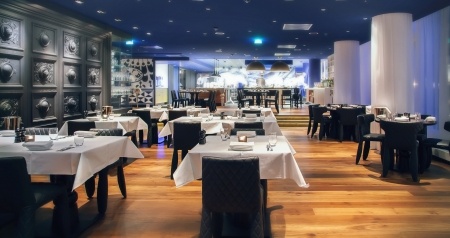 Perhaps more than any other part of the hospitality industry, a hotel or restaurant has to provide the most pleasurable setting and atmosphere.
Combining the need for good ventilation to ensure kitchens and work areas remain fresh and air conditioning to ensure the comfort of guests and staff is of paramount importance.
Effective ventilation and air handling in toilet areas can eliminate the movement of unwanted odour towards dining areas or bedrooms, providing an essential service.
An industry where guest comfort means great business
Hot busy kitchens also require good airflow to keep working conditions bearable in a sweltering summer.
Rooms affected by the midday sun, can reach uncomfortable temperatures and lead to frustrated and disappointed customers.  If hotel guests are too hot, they are less likely to sleep and more likely to choose another hotel the next time they travel.
Diners in a stuffy restaurant are likely to rate the dining experience less enjoyable than if they are in a comfortable, fresh environment.
Solutions for the hospitality industry
An efficient air-conditioning and heating system should provide you with a healthy return on investment as improving the environment your guests experience can only reap rewards.
We supply, install and maintain air conditioning and heating systems using components from a range of respected brands to suit your requirements.  Our goal is to provide you with long lasting, trouble-free and easy to control air conditioning and heating.
Getting In Touch
For more information on how we can make your hotel or restaurant more comfortable:
Call us on
01922 457 833
or