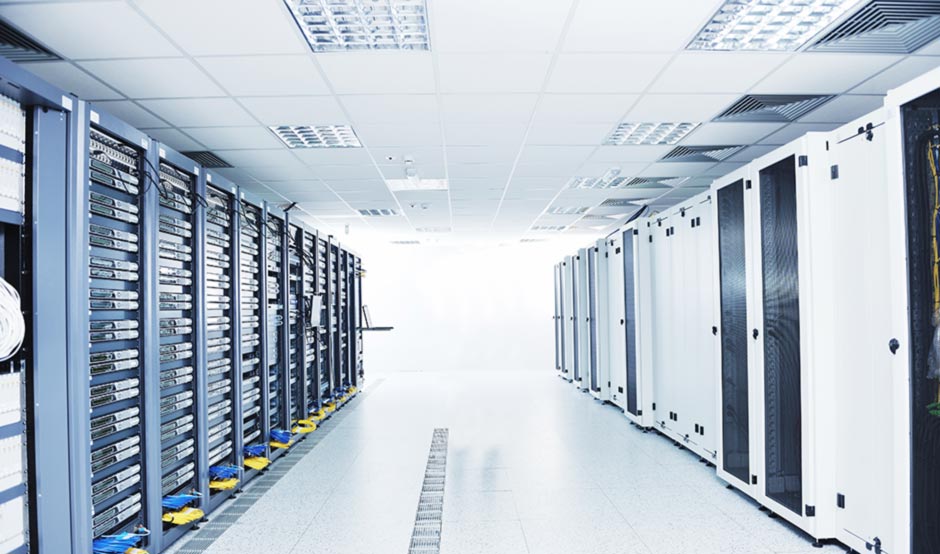 The challenge with a data centre is to keep equipment cool and air clean, balancing the cooling of the room with the tolerance of the equipment in it whilst maintaining the best return in terms of energy efficiency and cost reductions.
Data centres comprise of densely packed computer processors, storage and networking equipment, which creates large amount of waste heat as a by-product of its operation.
How Our Specialist Knowledge Can Help
ABI install efficient and effective equipment produced by trusted manufacturers such as Airedale, Denco, Eden Air and Weatherite.  This means that we not only match the equipment to the application, but also your deliver solutions that are scalable, reliable whilst offering a great return on your investment.
We have the necessary experience to design and install bespoke air handling solutions where needed which meet the needs of your data centre, equipment and personnel in addition to your operational objectives.
Innovations in 'Direct Free Cooling'  technology means that mechanical cooling is only employed when it is necessary.
Videos demonstrating the ways in which this technology can save on the running costs of server room temperature control can be seen on this page.
We offer flexibility as well as quality in a wide range of designs and configurations.  Using dynamically controlled equipment helps keep your data centre greener, cleaner and more consistent, as well as increasing the efficiency of your electronic equipment.
Data centre cooling solutions are designed to keep your equipment and data safe with features which eliminate the possibility of catastrophic failure.   This provides reassurances for businesses who advertise 24/7 uptime.  We can install equipment designed to support your standards of service obligations, delivering the reliability you and your clients expect.
Get In Touch
If you'd like to discuss air-conditioning options for your premises: