Daikin air conditioning systems bring control, energy efficiency and a sense of well-being for employees.
Daikin heat recovery technology also allows buildings managers to make energy efficiency savings on low-cost hot water and warm air ventilation. Many of their units are compact and those fitted externally are designed to operate quietly, making them ideal for built-up areas.
With heat pump technology becoming more popular, Daikin are well placed to satisfy commercial & industrial air conditioning (cooling) and heating needs.
The company has also made great strides forward in assessing and controlling the environmental impact of refrigerants deployed in their systems.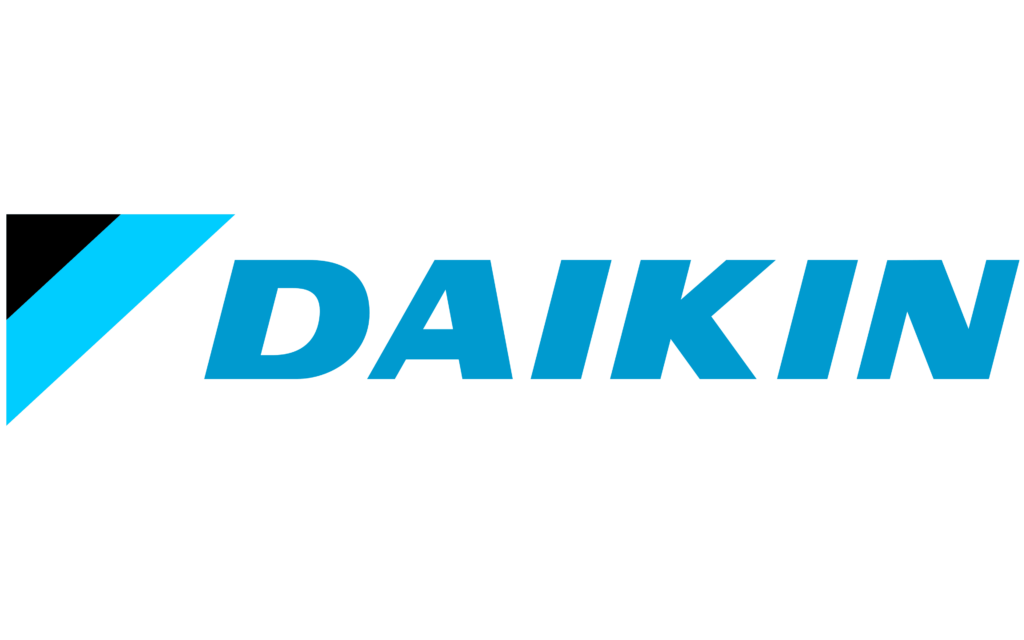 Future Refrigerants
The understanding you will gain from watching this video:
The changes in refrigerant over the next 10 – 20 years
Why these changes are occurring
How plant is likely to change and tests that will need to be carried out at sites
R32 systems – when will they appear
The Daikin Round Flow Cassette
The understanding you will gain from watching this video:
How self-cleaning system can save you up to 50% on energy costs
• How presence sensors can save you up to 27% on running costs
How to get an even, comfortable floor
Brushless Fan Coil Units
The understanding you will gain from watching this video:
Smarter control: How you can achieve lower power consumption, reduced noise and less fluctuations in air temperature in your building
Up to 70% less power consumption over those using AC motors
Daikin Streamer Air Purifier
The understanding you will gain from watching this video:
Air purifier technology to remove odours, impurities, dust and particles
Creating a better environment for your customers, staff, patients or guests
Get In Touch
Discuss air-conditioning options for your premises with ABI: