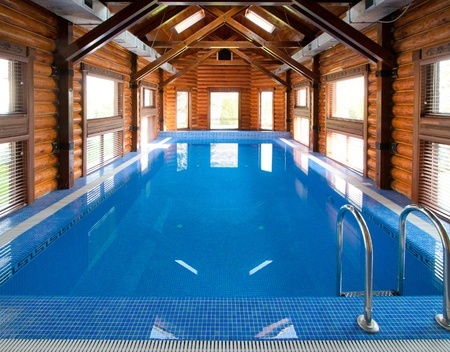 ABI offer reliable & efficient heating, ventilation and air conditioning for health clubs and spas. Replacing outdated air conditioning throughout your health club has never been more cost-effective & effective.
Naturally, health clubs will have areas where physical exertion takes place, as well as therapeutic zones, which may involve washrooms, swimming pools, spas, jacuzzis or other equipment that increases ambient moisture.
Of course, most health clubs also have kitchens, bars and other refreshment facilities which generate food odours and are best enjoyed without contamination from odours from other parts of the club.
It goes without saying that toilet and washroom facilities need more than just regular cleaning to stay completely fresh, and few owners settle for air-fresheners as they just don't work on their own.
While air-fresheners are capable of masking some odours, proper ventilation and extraction or air conditioning is a far better solution and far more pleasant for your clients than the use of strong and pervasive synthetic perfumes.
Commercially viable comfort for your members
Modern health clubs benefit in terms of client satisfaction from having a fresh, pleasant environment.  When it comes to the air that we breathe, we're all quite sensitive to our surroundings.  It pays to match the quality of your premises and service with high quality air and temperature control.
Trust abi to provide your health club with the best air conditioning, ventilation and heating services available.
Get In Touch
If you'd like to discuss air-conditioning options for your premises: