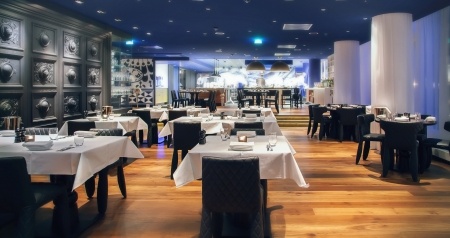 Perhaps more than any other part of the hospitality industry, hotels or restaurants have to provide the most pleasurable setting and atmosphere.
Comprehensive heating, ventilation and air conditioning for hotels & restaurants delivers on the need for effective air management.  With proper air circulation, cooling and filtering we can help keep your kitchens and work areas fresh.  Air conditioning with heating and cooling ensures the comfort of your guests and staff, which in turn can have a direct impact on both profitability and efficiency.
Effective ventilation and air handling in toilet areas can eliminate the movement of unwanted odour towards dining areas or bedrooms.  This is actually a far more effective system than simply regular fragrancing of the air which only serves to keep toilet areas smelling 'better' on average.  The smells of your washrooms should never reach the dining area.
An industry where guest comfort means great business
Hot busy kitchens also require good airflow to keep working conditions bearable in a sweltering summer.  The same technology keeps excessive kitchen smells out of dining and dwelling areas while maintaining better temperatures for the freshness of the food being prepared.
Rooms affected by the midday and afternoon sun, can reach uncomfortable temperatures and lead to frustrated and disappointed customers.  If hotel guests are too hot, they are less likely to sleep and more likely to choose another hotel the next time they travel.
Diners in a stuffy restaurant or seated in an area near to washroom or food preparation smells may be less likely to leave positive ratings.  Guests who are distracted from the social or dining experience might find the experience less enjoyable than they would in a comfortable, fresh environment.
Solutions for the hospitality industry
An efficient air-conditioning, ventilation and heating system should provide you with a healthy return on investment, since improving the environment and sensory experience for your guests experience can only reap rewards.
We supply, install and maintain air conditioning, heating & ventilation systems using components from a range of respected brands combined to suit your requirements.  Our goal is to provide you with long lasting, trouble-free and easy to control air conditioning and heating.
Getting In Touch
For more information on how we can make your hotel or restaurant more comfortable: