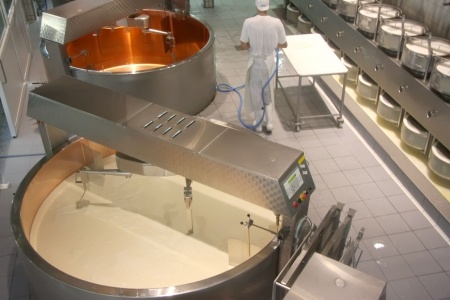 At ABI we enjoy the challenges involved in maintaining optimal conditions in a manufacturing environment.  Air conditioning for manufacturing (and heating) is vital to many processes as well as the staff that work on production.
Ensuring that your manufacturing premises have the right heating, air conditioning, humidity management and particle control measures can have considerable influence over productivity and key performance indicators.  Air quality control may also be of importance to you.
Clear & Cost-Effective Project Management
We consult with you throughout the process of recommending, designing and installing heating or air conditioning systems.
We focus on minimising the long term running costs of air handling and heating within the facility as well as recommending plant and system design which is developed to complement your manufacturing processes.
Assistance with future planning for manufacturing
If you are currently at a trial and testing stage or process design stage for future products we can help you to develop and quote for an appropriate system as you plan for the manufacturing stage.  This helps you to assess the life cycle cost and profitability of your future product ranges.
We are experts in specifying temperature and air quality control plant with the right capabilities and degree of power. Because of this, your facility will cope with day-to-day and peak requirements without over specifying and wasting money and energy.
Ongoing Manufacturing Maintenance & Support
Of course all hard-working equipment requires maintenance to mitigate the effects of wear and tear. In the event of a problem, abi repair engineers on are on hand to put things right, our after sales support service is second to none. Should you suffer a problem with your air-conditioning equipment or heating equipment, we offer responsive high quality repairs to restore your working conditions as fast as possible.
We recommend regular servicing to meet your legal requirements and to ensure that your air control equipment has the longest possible service life and we can be on hand to service your machines as part of a service contract or on a one-off basis.
HVAC systems fit for purpose
If your process requires particularly clean, cool or warm environments, we tailor your solution to take this into account and deliver the right amount of control to each area.  Managers of facilities which operate 24 hours a day will find it particularly convenient to have control over the temperature output at different times of day.
The air conditioning equipment we supply is built to last and deliver consistently, offering many years of service.  Brands such as Airdale, Denco, Daikin, Toshiba, Weatherite, Eden Air and heating equipment by manufacturers such as Reznor and Remeha Commercial means that we can provide recognisable quality.
Get In Touch
If you'd like to discuss air-conditioning options for your premises: