Luxury Salons Can Be Lucrative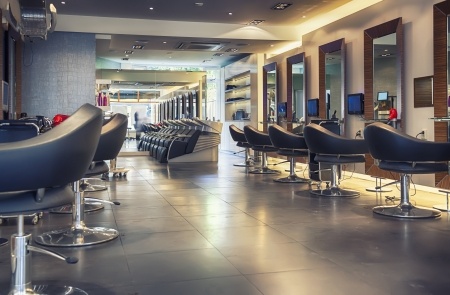 We are all aware that hot and humid salons are not the ideal environment in which to style your customers.
Naturally you will want to offer the most luxurious and relaxing experience as possible. Maintaining a stable and pleasant ambient temperature in your salon is one clear way that you can easily make your clients more comfortable.
With an effective and easy to control air conditioning system in your salon, you can maintain a stable and comfortable air temperature for your customers and staff.
Humidity is also kept under control and unwanted odours or chemical smells can be removed.
Your customers come to look better and feel better about themselves.
Maintaining a comfortable atmosphere in your salon adds real value to every customer visit.
Keeping your cool
The number of hair dryers, crimping tools and other electrical equipment in modern salons means that heat can quickly rise to uncomfortable levels.  You need to get rid of that excess heat from your salon as consistently as possible to keep the atmosphere comfortable and stable.
Investing in an air-conditioning, heating and ventilation system installed by ABI will help you to deliver a very comfortable experience for each and every client who passes through your door.
Naturally, you do everything you can to ensure that every client has an enjoyable experience.  Ensuring that service is delivered in a relaxing and comfortable atmosphere, helps you tick every box and secure future visits from those clients.
Get In Touch
If you'd like to discuss air conditioning or heating options for your premises: