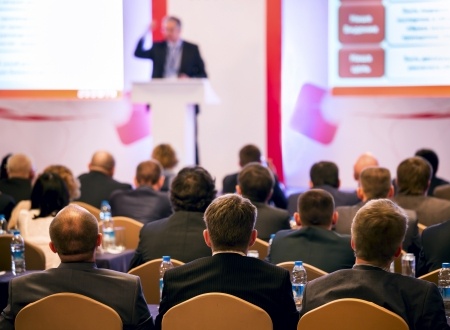 Exhibition & conference venues have similar needs when it comes to air-conditioning.  Both deal with large open spaces, a high volume of human traffic and often electronic equipment used to display products, ideas, services, new technologies, and more.
We appreciate that the comfort of your visitors and your facility is paramount to your success.   The better your hospitality and facilities, the more repeat business you stand to enjoy.
Meeting Your Requirements
Our experienced technicians work with you to ascertain the precise type of air heating and cooling you require in each zone of your centre. Typically, exhibition & conference spaces need to be welcoming and practical for delegates and visitors, so keeping equipment unobtrusive and discrete or making it part of the aesthetic of your working spaces where appropriate, helps to provide the best client experience possible.
Consistent and stable air quality and temperature translate into minimised risk of contamination or damage to exhibits or products on display.
An enthusiastic and professional partnership
Talk to us and you'll find our support technicians and designers refreshingly different and enthusiastic to meet your requirements. Our consultation can give you a clear idea of the time, cost and scalability of your chosen systems.  During the install, our efficient and knowledgeable engineers will leave your premises tidy and cause as little disruption as possible.
Ongoing Support and Maintenance
Naturally, our service doesn't stop at installation. With routine maintenance and servicing a speciality, we can help you keep running costs down, repairs to an absolute minimum and your confidence in your equipment high.  We understand just how important it is to keep to your schedule.
Experienced Engineers & Trusted Brands
We only work with recognized manufacturers and suppliers of air-conditioning and heating equipment so you can be sure that faults and defects are infrequent.
Well-maintained equipment needs fewer repairs too.  However, if a problem does occur and equipment develops a fault or is damaged, our capable engineers are quick to respond, diagnose and solve your problem.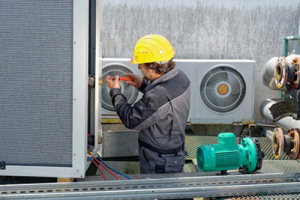 Get In Touch
Call us today and we'll guide you through the best air temperature and quality control system for your premises and budget.
If you have an existing system which needs upgrading or repairing or simply regular servicing please drop us a line to discuss how we can help.