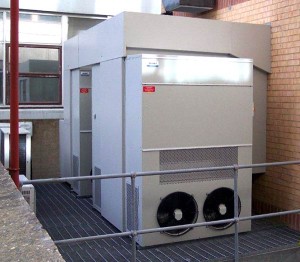 We've been busy taking care of our customers heating systems and air-conditioning units.  Preparing for the year ahead with servicing and maintenance, we've also installed a lot of temperature control equipment.
There's little doubt that our seasonal temperatures are changing.  Businesses without proper air heating and cooling equipment may already be aware that their staff are less productive when temperatures are more extreme.  Science has backed this up in a number of studies such as those by the Helsinki University of Technology: http://www.quickbase.com/blog/how-temperature-affects-workplace-productivity.
At the time of writing, we are about to face the weeks of winter, before Spring arrives.  The perfect time to consider the climate in your workplace.
Your business relies on happy staff and clients to thrive.  Don't put comfort on the back-burner for another year!
ABI offer air-conditioning and heating equipment and services for any business premises.  High quality and reasonably priced, you won't find any nasty surprises working with us!
Our staff are all experienced, qualified engineers, Refcom, F-Gas, A.C.R.I.B and Gas Safe accredited.  Reliable and trustworthy, you won't find a more conscientious team.  We have been working with most of them for many years.
Take our advice and start planning for 2017 now.  If you haven't got an air conditioning system in place, give us a call.  We can design a system which can keep your premises comfortable in the height of summer and winter.
If you own a restaurant, bar or retail outlet, you will know that keeping your visitors comfortable means that they are likely to spend more.  If you manage offices, your staff will be more focused and productive if they aren't constantly distracted by sweating or chills diverting their attention to themselves.
ABI are always glad to help, so give us a call on 01922 457 833, contact us online here, or send us an email at: info@abi-fe.co.uk
Our friendly staff are always happy to help.