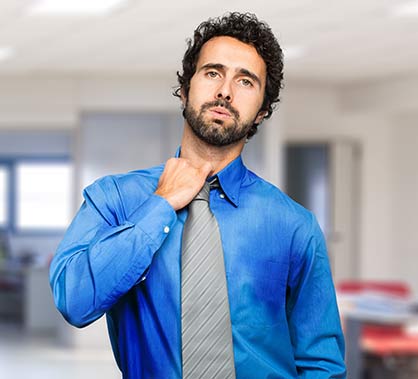 Continuing the trend of recent years, 2018 has been one of the hottest for decades.  In fact, May was the hottest May since records began and this summer is looking likely to be the hottest of all time too, poised to beat the record set in 1976.  As we mentioned in a previous post, there is little doubt that our annual and seasonal temperatures are changing.
We've been delighted to take on several new customers this year as increasingly, businesses without full HVAC technology find they are ill-equipped to manage an efficient and comfortable working environment all year round.  Heating is no longer enough and there's only so much comfort that a desktop fan can bring.  When executives and decision makers are uncomfortable and they can see that their staff are too, it is only a matter of time until efficient solutions are imperative.
Preparing Effective HVAC For Your Commercial Or Industrial Business
At the time of writing the weather has calmed down somewhat and we have been taking stock of a busy summer.  Installing effective air conditioning to partner with your commercial heating apparatus can help to bring you into this century with a holistic solution to the problem of hotter summers and colder winters.  Many of our customers opt for Heating, Ventilation and Air-Conditioning equipment that makes their premises much simpler to control and to keep comfortable.
ABI offer air-conditioning and heating equipment and ventilation services for any business premises.  Efficient and effective use of heat-pumps, passive cooling / ventilation and conventional warm-air with air-conditioning will keep your premises, processes and people working effectively all year round with measurable results.  We only use high-quality equipment from known manufacturers and with reasonable prices and transparent financing, there are no nasty surprises with us.
Experienced Accredited Staff
Our staff are all experienced, qualified engineers, Refcom, F-Gas, A.C.R.I.B & Gas Safe accredited.  We know that reliability & trustworthiness should be a given and so we ensure that our long-standing team offer you the diligent, conscientious service that you need.  We don't take shortcuts, because you need a service that you can rely on.
Planning For A Prosperous 2019
With so many market factors leading to a potentially challenging 2019, it pays to start planning now to ensure that you are properly placed to make the most of the year.  If you haven't got your HVAC system in place or know that you need to install a new, more efficient and comprehensive air-conditioning system, give us a call.
We can design a system which can keep your premises comfortable in the height of summer and winter. Our friendly staff will help you with the information you need and can also book an appointment with one of our expert air-conditioning design and installation engineers.
We are always glad to help, so give us a call on 01922 457 833, contact us online, or send us an email at: info@abi-fe.co.uk today!