Benson Heating: Part of the AmbiRad Group
Manufacturers of Industrial & Commercial Gas & Oil Fired Heaters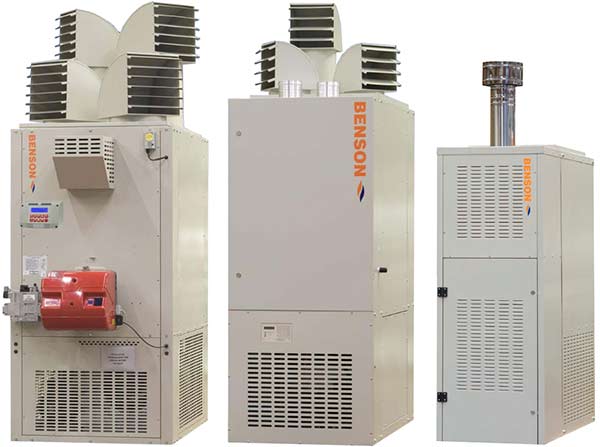 Benson Heating plant can be used to heat any large areas such as distribution warehousing – providing comfort heating or frost protection.
Applications for Benson heating plant cross industrial, commercial, transport and public sectors.
They can supply radiant heating systems, cabinet heaters and unit heaters.  Gas fired condensing air heaters are also manufactured.
Heating Applications
Applications as varied as schools, commercial kitchens, offices, industrial manufacturing and warehousing, swimming pools, public transport workshops and railway sheds, sports facilities and churches can benefit from warm air and gas fired HVAC equipment manufactured  by Benson Heating.
ABI are able to provide servicing, repairs and general maintenance services to any business or public sector organisation which has gas fired commercial heating equipment.
We can install, refurbish and replace a wide range of traditionally fueled commercial heating equipment.
ABI also install a wide range of combined air conditioning and warm air systems for commercial and public sector buildings.
Contact Us
If you'd like to discuss heating options for your premises: