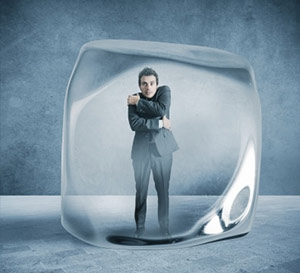 We carry out repairs on gas and oil fired heating in all types of commercial, industrial and public sector buildings.
This includes solving problems with heating in hospitals, schools, offices and working on warm air solutions in factories, logistics and manufacturing facilities.
Heating equipment we can repair
We carry out repairs on:
Warm Air Heaters
Blown Gas
Atmospherics Equipment
Condensers
High Efficiency Heating
Radiant Heaters
We are here to help

You may have found your business premises heating is simply not working. Alternatively, companies also contact us if they find heating appears to be operating but is not achieving the temperatures they would normally expect.
We can help you with both of these situations. Our head office in Aldridge near Birmingham is ideally located for assisting businesses across the UK.
The depth of experience held by our Gas Safe engineers means that we are proficient at repairing or maintaining heating equipment that has been in situ for many years, just as we are working with relatively new systems.
Commonly Reported Faults
We frequently receive calls from customers who tell us they can see a red 'lock out light' illuminated on their boiler.
Most manufacturers' manuals will explain that resetting the boiler once using your local controls, in response to a 'lock out light,'  is a reasonable test to check for a genuine problem.
If the 'lock out light' continues to be illuminated then it is necessary to call a qualified gas safe commercial heating engineer.
Repeated pressing to reset the boiler alone is unlikely to solve the problems with the heating in your workplace.
Heating systems also have problems if allowed to run out of oil and the tank has run dry.
Some Simple Reasons Why Heating Can Stop Working
Caretakers and in-house facilities managers sometimes experience problems with boilers after fire drills.
If you have recently had a fire test this can sometimes lead to temporary problems with your commercial boiler.  If the system has not been shut down in the correct order, it is possible that the boiler has been shut down and will need resetting.
If the boiler can be shut off locally prior to running a fire safety test and then switched back on locally this can often prevent problems with the heating from occurring after a fire drill.
Other straightforward checks which can be carried out include checking that timer clocks have not been set for the heating to go off at a certain time.
Checking the local controls or a BMS (Building Management System) if you have one, can sometimes reveal that the system is pre-set to go off if the external temperature reaches a certain level.
If simply resetting the system does not work?
A broken heating system can be an obstacle to meeting your health and safety requirements.  Abnormally cold working conditions also have an effect on productivity and morale as well as staff comfort.  Contacting ABI means you won't be left waiting in the cold.
A fast response can be provided to restore comfort and ideal temperature conditions.
Let's Get In Touch
Whether you are just beginning to explore the possibility of your business' heating refurbishment or air conditioning servicing, we are your local HVAC (Heating, Ventilation and Air Conditioning) engineers.