ABI supply, install, maintain and repair warm air heating & air conditioning systems for industrial and commercial buildings.  Reznor manufacture exceptional gas-fired warm heating and ventilation systems as well as heating & cooling air conditioning systems. We regularly use Reznor equipment in our air temperature control solutions for businesses.
High Efficiency Split System Air Handlers
Large savings are easily achievable on a single unit across a 15 year lifespan
Savings have been achieved on various sites across the UK, Europe and beyond.
Reznor air handlers can help you to achieve your BREEAM (Building Research Establishment Environment Asset Method Europe) objectives
What can Reznor plant do for your industrial premises, office or school?
HVAC traditionally accounts for approximately 40% of energy consumption in commercial buildings. Having a solution which delivers a comfortable environment for office employees in a cost-effective and energy-efficient way is of key importance.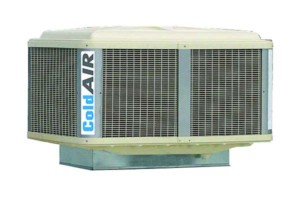 Reznor EnviroPak units
EnviroPak units are the latest generation of gas fired condensing air heaters. They can create heat output from 54-99 kW and optional cooling between 18-65kW. Optimum thermal efficiency, reduced life cycle costs and advanced life expectancy is maximised through its patented heat exchanger technology.
The units come to your site pre-assembled to minimise installation time and can also be provided in sections where site access is limited.
RP Series
These gas fired units allow your employees to benefit from combined heating and ventilation units, with the option of cooling. They offer flexibility of choice – either through air input ventilation or the economic use of re-circulated air. All units are CE certified in accordance with EN1020.
They are manufactured from stainless steel tube type AISI 409 which enhances life expectancy.
A number of design options are available to aid servicing and maintenance including pressure switches to indicate that dirty filters are present. Various design features also exist to reduce heat loss, maximising heat transfer into the stream of air used to create a warm and comfortable office environment.
DX or chilled water cooling coils allow you to have a fully integrated heating and cooling solution in one.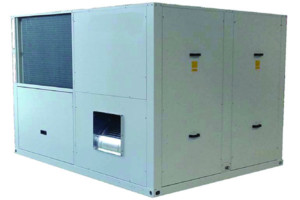 Get In Touch
If you'd like to discuss air-conditioning options for your premises: